CEA Automotive Electronics
CEA Automotive Electronics was born in 2001 as an electronic fuel injection shop in Buenos Aires, at a time when mechanics were struggling with technology that had suddenly appeared on the Argentine market. In order to satisfy the demand for new solutions, we began learning about automotive electronics and the tools used to diagnose and repair them. This allowed us to better serve both vehicle owners and other shops that were in desperate need of training in these new technologies.
CEA was consolidated in 2006. For more than 10 years we have been accompanying technicians in the ever-evolving industry of automotive electronics repair.
Since our beginnings, we have been dedicated to supplying the parts and tools that satisfy the specific needs of our sector. Over time we realized that there was a need to develop new equipment that offers more efficient and more complete solutions to our customers' needs.
We have a wonderful team of people who are continuously receiving training in order to be up to date with the latest changes and innovations in the automotive industry.
Our objectives are to be constantly improving all of our products and services, guaranteeing prompt delivery, quality technical support, and after-sales service
In order to meet these objectives, we have set strict quality standards on all of our products and procedures, allowing us to achieve our main goal: complete customer satisfaction.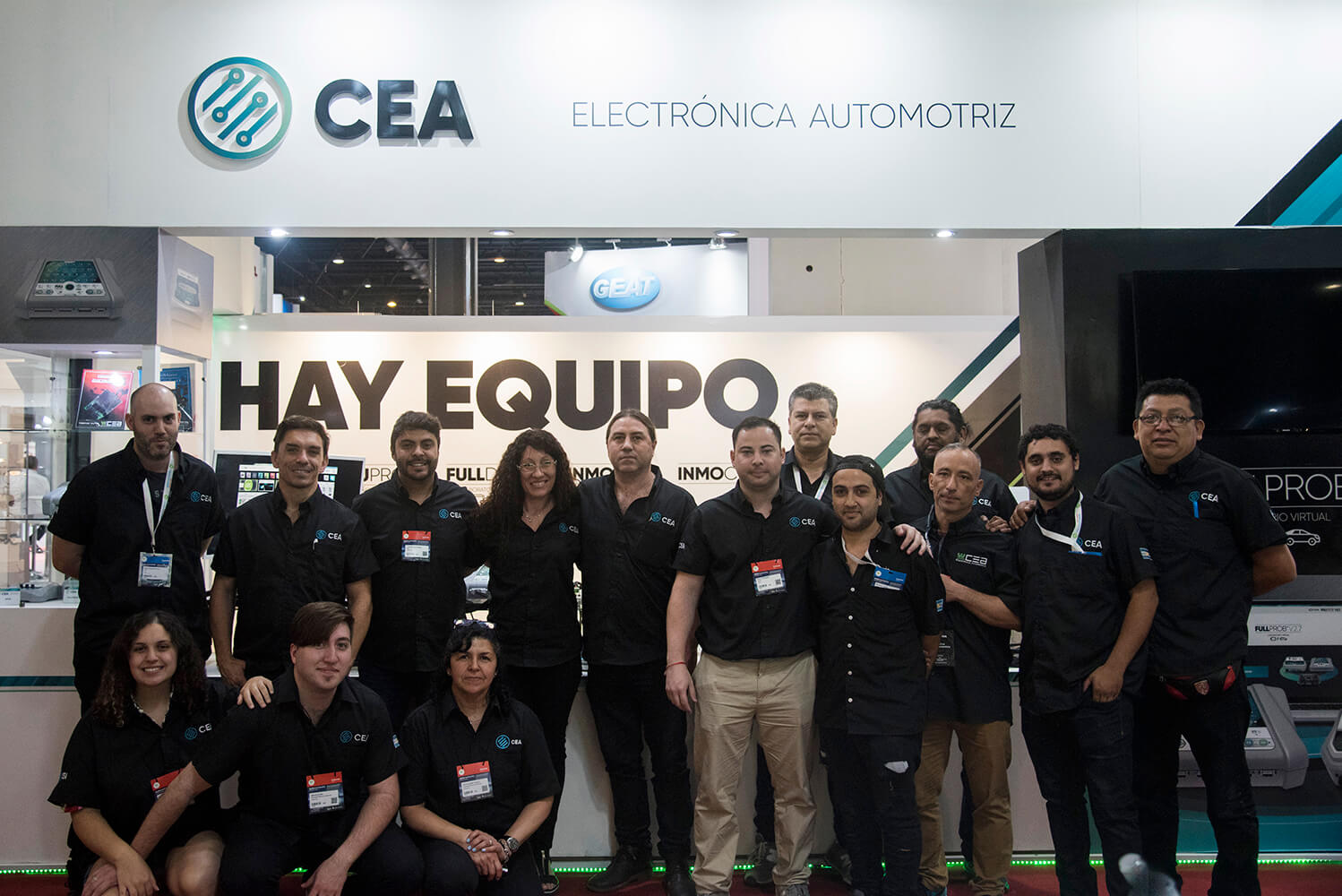 DEVELOPMENT AND DISTRIBUTION OF DIRECT DIAGNOSTIC EQUIPMENT
Production and distribution of direct diagnosis equipment, technical training in this area and technical service of repair and programming are part of our provision of service.
Our aim is to be national and international leaders in the production, development and updating of electronic automobile equipment in order to emphasize our technical training
The integrity and professional ethic, which represent us, define our truthful service.
LABORATORY
In our laboratory, we work with the latest equipment in order to achieve quick turnaround and guarantee successful repairs of different electronic modules including: engine control unit, electronic fuse box, ignition module, body module, immobilizer box, instrument panels, communication modules, and any other system in the electronic architecture of the vehicle.
EQUIPMENT
We manufacture and distribute our own diagnostic equipment. We are constantly developing tools that allow mechanics and technicians to provide quick and effective solutions to their customers. The FullProb, our most advanced diagnostic tool, is designed to easily test ECUs as well as other electronic modules.
Are you interested in our services? Contact us!